Water heater trouble? Call (803) 366-1200 to schedule immediate water heater repair or replacement services in Rock Hill, SC.
A leaking or inefficient water heater can quickly disrupt your daily routine, making it difficult to enjoy a nice hot shower.
Get your water heater issues resolved as soon as possible by contacting our experts for immediate plumbing service. Full Spectrum Plumbing Services is committed to providing quality water heater solutions for homeowners throughout Rock Hill, SC.
Whether you need help with water heater repair, water treatment, replacement, or maintenance, our experts are prepared to provide you with the best solutions.
Give us a call today to discuss your concerns and schedule an estimate for water heater service in Rock Hill or the surrounding area.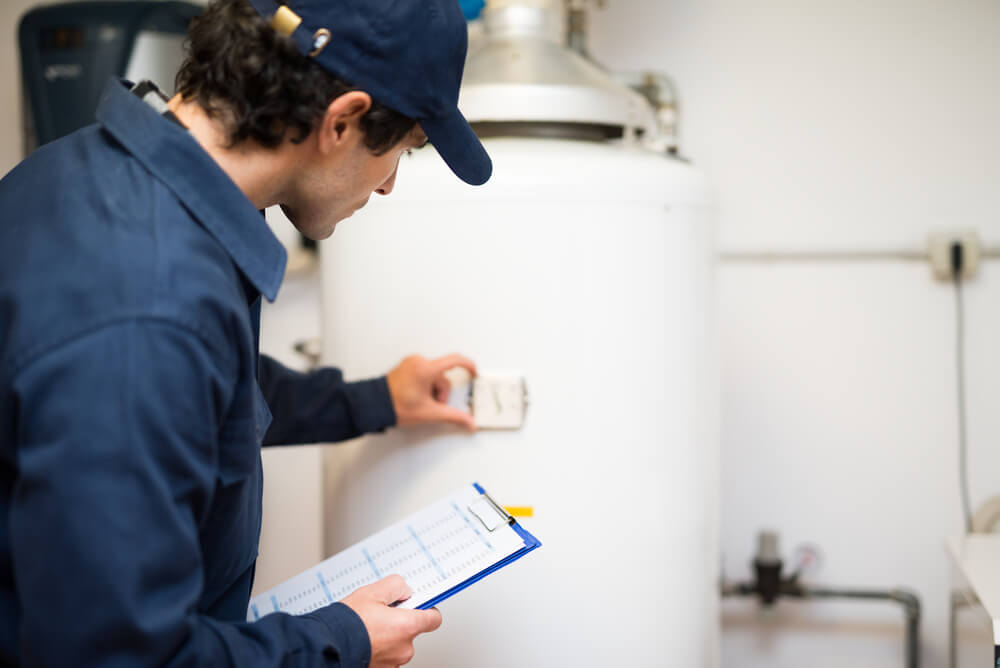 Signs It's Time to Call for Water Heater Repair
Are you noticing recurring issues with your water heater? Common problems associated with inefficient or faulty water heaters include…
Poor water quality: If your hot water has a foul odor, or it looks discolored, there might be buildup inside the tank. Sediment, rust, or bacteria in your water heater can contribute to this problem.
Discrepancies in water temperature: Are you only getting lukewarm water? No hot water at all? There might be an issue with the heating element or dip tube.
Unusual noises coming from your water heater: Do you hear loud and unusual sounds such as popping or cracking? This often points to mineral or sediment accumulating inside the tank. We can help you resolve this problem by flushing the tank.
Quality Water Heater Replacement in Rock Hill
Wondering if you should continue to repair your water heater or if you should just replace it? The average water heater should last you 10 to 15 years if properly maintained. We will often recommend plumbing contractor repair to help you extend the life of your unit and provide you with more cost-effective service. But if you have had your water heater for over a decade and it's starting to show signs of inefficiency, replacement may be a better long-term solution.
Our experts can help you determine the appropriate water heater size for your household and ensure a quality installation. We can supply you with any water heater make and model, giving you more options to choose the best one for your home.