Need help with a gas leak? Looking to upgrade your existing gas line? Call (803) 366-1200 today for quality gas line solutions in Rock Hill, SC.
Full Spectrum Plumbing Services is your local gas line professional committed to helping you achieve greater energy efficiency and peace of mind.
Whether you need to repair a damaged gas line or you're thinking of adding a new gas pipe system on your property, you can count on our gas plumbing Rock Hill SC experts to provide you with the quality solutions you deserve.
Give us a call to discuss your gas piping needs and book an immediate appointment with our Rock Hill gas line installation and repair experts today!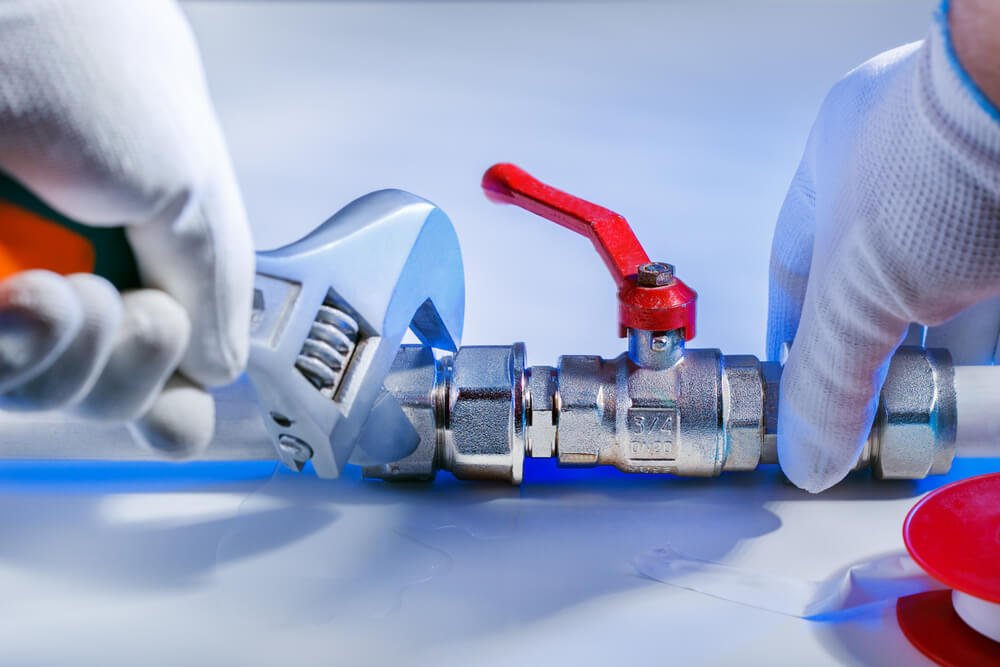 Thinking of Fitting Your Rock Hill Home With a New Gas Line Plumbing System?
If you are looking for a more cost-effective alternative to oil or electricity, you may be considering a switch to natural gas. Water heaters, stoves, dryers, and other appliances that run on natural gas can provide you with greater energy efficiency and potentially lower your utility bills over time.
Our licensed gas plumbers Rock Hill SC line installers can help you design and lay out a new gas pipe system for your Rock Hill home. We will take the time to assess your specific needs and make sure the job is carried out safely and accurately to ensure your long-term peace of mind.
Need to Upgrade Your Existing Gas Pipe System?
Do you currently have gas lines installed but you're thinking of upgrading to high-efficiency gas appliances? Tankless water heaters, in particular, will often require a gas line and ventilation upgrade to better accommodate the equipment's larger fuel demands.
Our gas Rock Hill SC experts can help you complete the necessary upgrade to your gas line and ensure that your new appliance is able to work safely and efficiently.
When you work with our natural gas plumbers in Lancaster, you can expect 5-star customer service and a worry-free experience from start to finish. We always work with your best interest in mind to provide you with the exceptional results you need.
Gas Leak? Call Now for Emergency Gas Leak Repair in Rock Hill
Do you suspect a gas leak in your home? Telltale signs of gas leaks include:
Powerful rotten egg odor
Gas lines emitting hissing noises
Houseplants dying unexpectedly
Gas leaks can also affect your health if left unresolved. Physical symptoms include persistent fatigue or lethargy, dizziness, nausea, and difficulty breathing.
If you think your home has a gas leak, don't hesitate to contact us for emergency plumbing service. We will dispatch a licensed gas Rock Hill SC professional to your door as soon as possible to locate and repair the leak.