Planning on installing a new tankless water heater? Call (803) 366-1200 to request an estimate in Rock Hill, SC.
Many homeowners throughout Rock Hill are making the switch to tankless water heaters—and for good reason. Tankless systems can offer greater energy efficiency over time and provide you with convenient hot water "on demand."
Wondering if you should also replace your standard tank unit with a tankless system? Let our experts at Full Spectrum Plumbing Services help. We will assess your needs and help you determine if tankless water heater installation is the right choice for your Rock Hill home.
Give us a call today to book an in-home estimate with our water heater experts!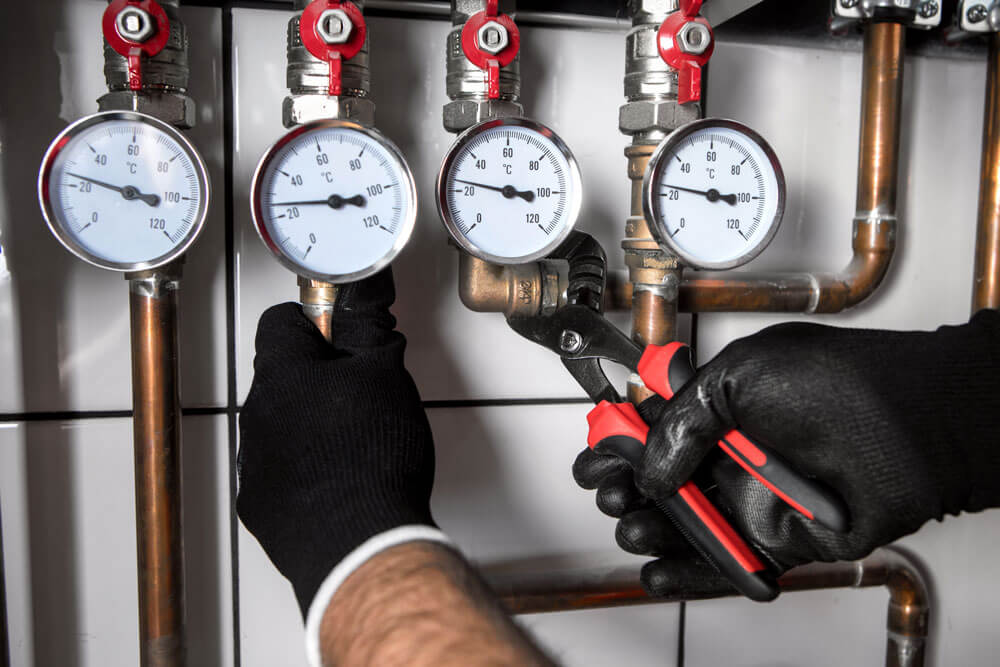 What are the Benefits of Tankless Water Heaters?
No standby loss and less energy waste: With a tankless water heater, you'll only use the amount of hot water you need. This means there is no standby loss or unused hot water sitting idly in a tank—allowing for greater energy efficiency over time.
Longer operational life: Tankless water heaters can last about 10 years longer than standard tank systems. While the latter have an average life expectancy of 8 to 12 years, tankless water heaters can last 20 years or more with proper maintenance.
Greater space efficiency: Do you live in an apartment? Are you looking for ways to maximize the space in your home? A tankless water heater could be the perfect fit for you. These units are no larger than a small suitcase, making them easy to set up in your utility closet or other small space.
Is a Tankless Water Heater the Right Solution for Your Rock Hill Home?
While it may be tempting to quickly move forward with tankless water heater installation once your old standard water heater unit fails, keep in mind that tankless water heaters come with additional installation requirements.
Whether you install a gas-fueled or electric tankless water heater, you will likely need to make adjustments to your existing gas pipe system or electrical panel. Tankless units have greater energy demands and will need upgraded gas and electrical systems to accommodate this change.
You will also need to make sure that the tankless water heater you install meets your household's hot water demands. Our Rock Hill tankless water heater experts will help you select a system with the proper flow rate to ensure that your hot water doesn't cut off while you're in the middle of showering.