Get clogs safely removed with help from our Rock Hill plumbers. Call (803) 366-1200 today for immediate drain cleaning and clog removal services.
There's nothing more inconvenient than an unexpected plumbing problem—especially when it involves a clogged drain or toilet. We understand how frustrating it is to experience a problem with your drains just as you're preparing to host company or getting ready to head off to work.
If you are struggling with an unexpected clog in your drain or toilet, call on our Rock Hill drain cleaning experts for immediate service. We will have the obstruction removed as quickly as possible and return your plumbing to normal in no time.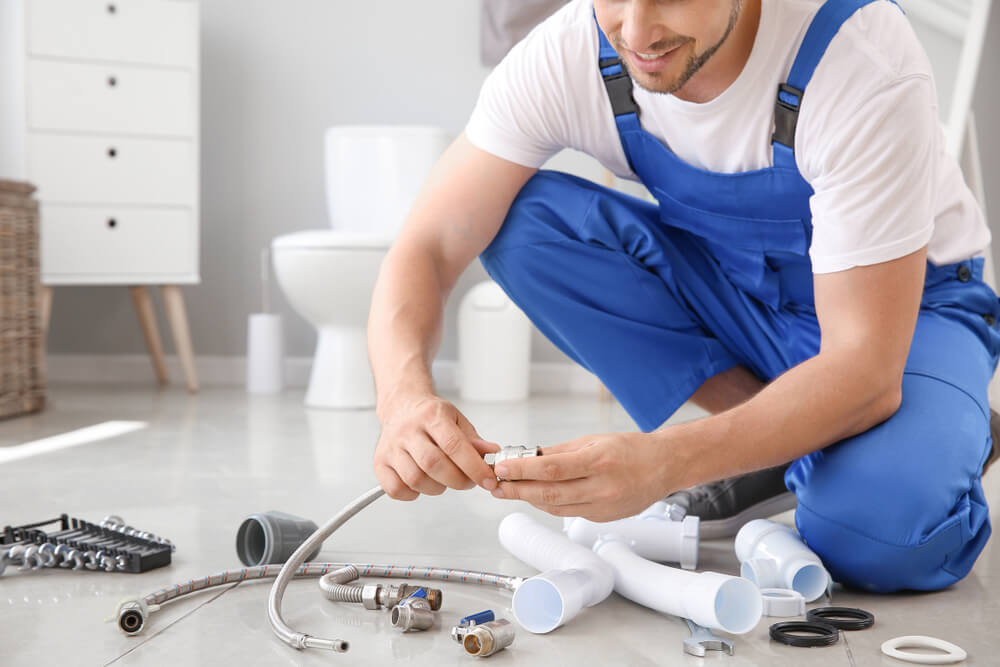 Safe and Effective Drain Cleaning Solutions in Rock Hill
Do you have standing water in your sink, tub, or shower?
Does the water in your toilet bowl start bubbling when you use the washing machine?
Do you frequently hear gurgling noises from your drains?
Do you smell rotten food or foul odors in your kitchen drain?
The issues above are typical signs of a clog or blockage in the drain. Drain issues are often caused by a blocked P-trap (the curved pipe that's found underneath your sink and shower drains). Blocked P-traps are easy to fix with professional help, and our experts can have your drain lines flowing efficiently again in no time at all.
Clogs that are located farther down the drain line will require a commercial drain cleaning machine. Depending on the nature of the blockage, we will either pull/snake out the clog or drill through it to allow for easy water flow.
Our experts at Full Spectrum Plumbing Services are committed to keeping your plumbing system safe during the drain cleaning and clog removal process. We only use proven drain cleaning solutions that will leave your plumbing lines unharmed.
Avoid Drain and Toilet Clogs With Preventive Maintenance
Want to enjoy greater peace of mind and avoid the stress of an unexpected drain or toilet problem? Regular drain plumbing maintenance is crucial to keeping your plumbing lines flowing without hassle.
Here are a few easy maintenance tasks you can perform on your drain:
Pour hot water down your kitchen sink drain once a week. This will keep buildup from forming in the drain line.
If you regularly use a garbage disposal, avoid dropping in waste that will be difficult for your garbage disposal to process. These include potato peels, bones, pasta, and coffee grounds.
Use enzyme-based drain cleaners on a regular basis. These products feed on organic matter in your drain line and are completely natural and safe on your pipes.
If you want to enjoy year-round peace of mind, we offer annual plumbing service agreements designed to provide your plumbing system with more comprehensive maintenance services, including leak detection, timely plumbing repairs and replacements, tune-ups, and more.