Need to install a new garbage disposal? Call (803) 366-1200 to request an estimate for garbage disposal services in Rock Hill, SC.
Whether you're thinking of installing a new garbage disposal or you need to replace an old one, our Rock Hill plumbing experts are here to provide you with safe and efficient garbage disposal solutions.
Full Spectrum Plumbing Services has all of your kitchen plumbing needs covered, including garbage disposal installation and replacement. Contact us today to schedule immediate service in Rock Hill or the surrounding area!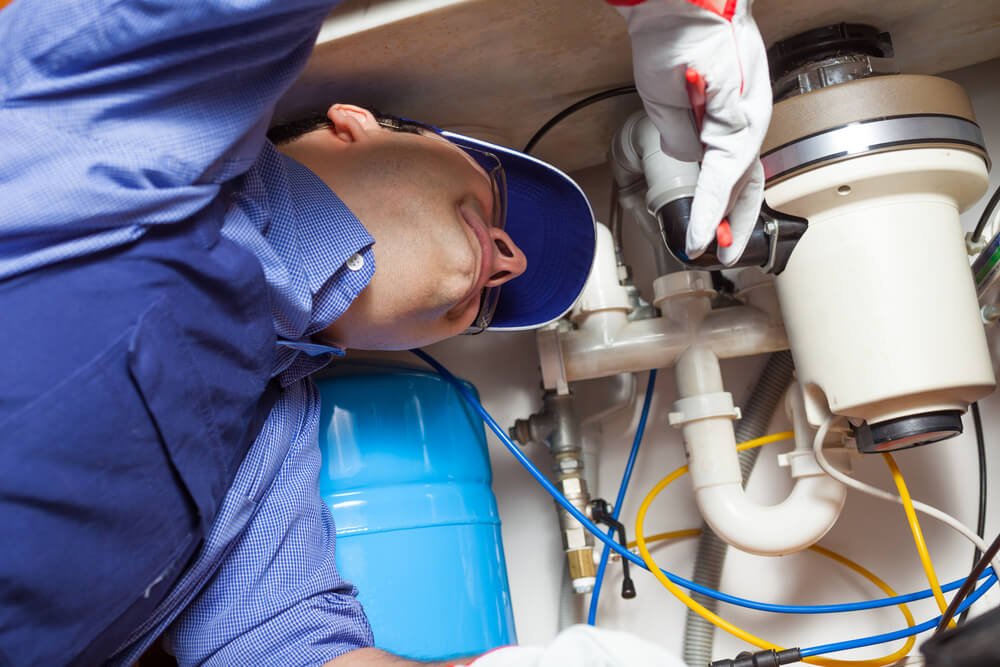 Make Sure Your Home is Garbage Disposal Installation Ready
Before you get started with garbage disposal installation, it's important to make sure that your plumbing and electrical systems are prepared to accommodate the new equipment. For those with septic tank systems, you will also need to make sure the garbage disposal you install is septic-safe.
Our Rock Hill garbage disposal installation experts can help you choose the right type of garbage disposal for your home based on your particular needs. We are also happy to help you set up additional accessories or upgrades, including push-button kits and dishwasher drain connectors.
Should You Install a Continuous Feed or Batch Feed Garbage Disposal?
If you are in the market for a new garbage disposal, you may have come across discussions about continuous feed and batch feed units. These two types of garbage disposals offer different levels of convenience and safety, and the one you choose will depend on your specific preferences and budget.
Continuous Feed Garbage Disposals
Are you looking for something that gets the job done without being too hard on the wallet? Continuous feed garbage disposals are the perfect choice for those who want convenience on a budget. If you currently have a garbage disposal at home, it's likely continuous feed since these systems are the most popular option for many homeowners.
These units can be left on as you put food scraps down the drain, making them a great option for households that produce a significant amount of food waste on a regular basis.
Batch Feed Garbage Disposals
Do you prioritize safety over convenience? Then a batch feed garbage disposal just might be the right solution for you. These units feature a drain cover that needs to be fitted in before the device can start running. And once the unit is running, you won't be able to put in any more food waste down the drain until that "batch" is done.
If you don't create a lot of food waste regularly but still want to enjoy the benefits of a garbage disposal, or if you are looking for something a little safer than a continuous feed unit, you may want to consider installing a batch feed garbage disposal.
Our Rock Hill garbage disposal installation experts are happy to discuss your needs and help you select the best type of garbage disposal for your kitchen. Whether you decide to go with a continuous feed or a batch feed unit, we will make sure your new garbage disposal is safely installed.