Having issues with old and decaying sewer lines? Call (803) 366-1200 for immediate sewer line inspection and replacement in Rock Hill, SC.
One of the most important things you can do as a homeowner is to have your plumbing system maintained on a regular basis. This includes preventive drain and sewer maintenance. If you are struggling with persistent drain problems, chances are it's connected to a more serious problem in your sewer line.
Full Spectrum Plumbing Services offers a full range of sewer solutions, including drain pipe installation Rock Hill, SC. We can provide you with video pipe inspections to identify the cause of your sewer line problem and present you with options for sewer line replacement or repair.
If your sewer line is older and showing signs of deterioration, replacement is likely required. Our experts can help you complete the sewer replacement and drain pipe installation Rock Hill, SC process safely and efficiently. Contact us today to discuss your needs and learn more about our sewer replacement process.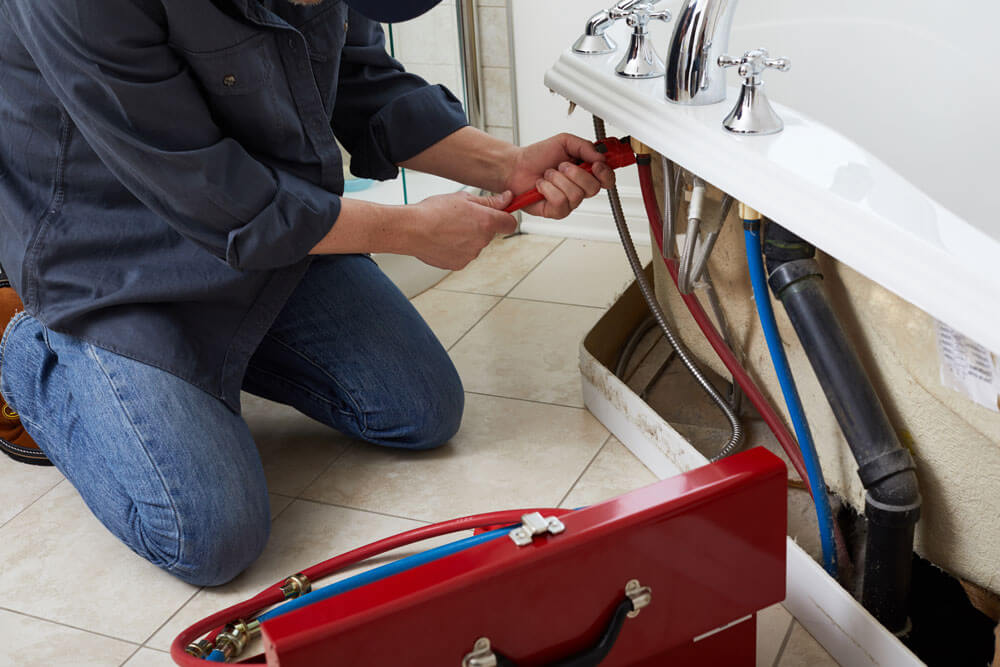 Find Out What's Causing Your Sewer Line Problem With a Video Pipe Inspection
A sewer camera inspection is typically carried out before we start working on your sewer line or drain pipe installation Rock Hill SC. An initial inspection will allow us to identify the source of the problem so we can present you with the most accurate solution.
We will begin the video pipe inspection by snaking a small, high-definition camera through the sewer line and drain connection Rock Hill, SC. You can look on with us as images of your sewer line appear on a monitor. We will look for leaks, pipe damage, cracks, and blockages.
Once the source of your drain connection Rock Hill, SC or sewer line problem has been identified, we will determine if sewer line replacement is required and discuss the details of the job with you.
Sewer Line Replacement vs. Sewer Line Repair
If the problem is isolated to a specific part of your sewer line, we can likely resolve the issue with sewer repair. This can save you the hassle of having to open up the entire length of your sewer lateral.
However, if we notice that deterioration or damage has affected most of your sewer line, then replacement will be the best course of action. Older homes will often have outdated pipe material, such as cast iron, Orangeburg, or clay sewer lines. Our experts can help you replace deteriorating pipes with high-quality materials such as PVC or ABS.