Need help with a leaking pipe or deteriorating water lines? Call (803) 366-1200 to find out if repiping is the best solution for your Rock Hill home or business.
If you live in an older home or occupy an older building that was constructed more than 50 years ago, you may have deteriorating water lines that require immediate replacement.
This is why it's important to keep an eye (or ear) out for signs of hidden pipe leaks—including stains on your walls or ceiling or sudden spikes in your Rock Hill or nearby areas, like Fort Mill, water bill.
Properties with confirmed leaks or decaying water lines may need to have repiping work done. This service is often recommended if we find a significant amount of damage to your water pipe system. If there is damage or decay in one section, chances are the same problem will be found throughout the entire system.
Full Spectrum Plumbing Services offers repiping solutions throughout Rock Hill and the surrounding area. We will take the time to assess your needs and make sure the pipe replacement process is completed safely and efficiently.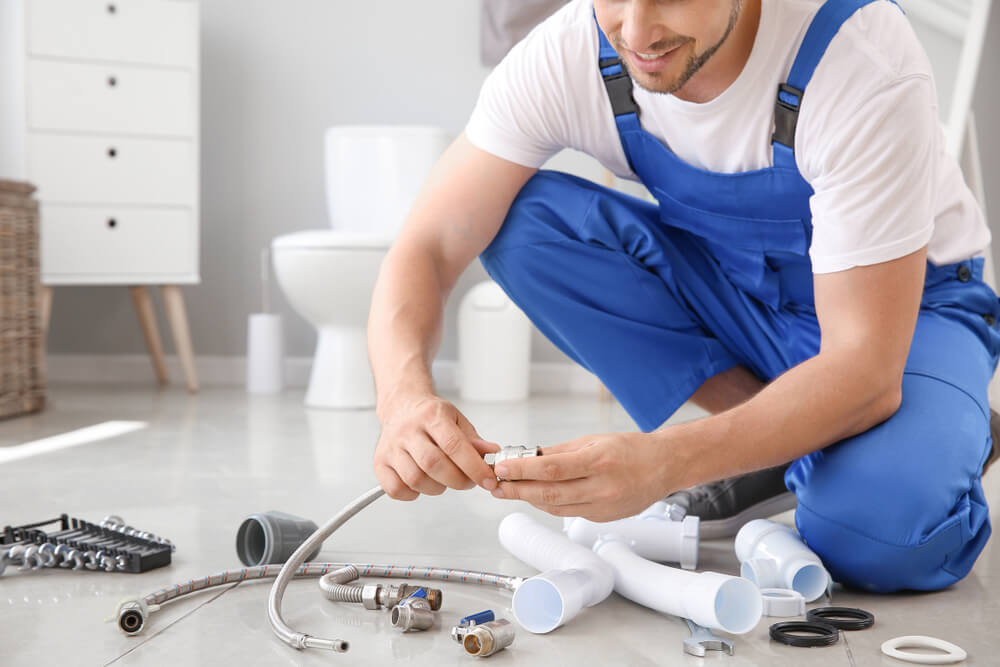 Signs Your Rock Hill Home or Business Needs Home Repiping Services
It can be hard to notice problems with your water line since they are mostly hidden behind your walls or ceiling. But there are a few warning signs that can alert you to trouble:
Moldy or musty odors throughout your property
Constant sound of water running through your pipes
Water discoloration (this typically points to rusted pipes)
Inexplicably high water bills
Water stains on your ceiling or walls
Water meter continues to run even when water isn't being used
If you think your property is affected by a hidden pipe leak or deteriorating water lines, don't hesitate to contact our Rock Hill plumbers for immediate help.
We can provide you with a thorough inspection, and if the situation warrants repiping we will go over the repiping process with you. Our experts will provide you with all of the job details upfront so you can make the right choice for your home or business.
Outdated Water Lines? Avoid a Plumbing Emergency With Timely Pipe Replacement
You may think your plumbing is safe, particularly if you haven't been experiencing any major plumbing issues, but if you live in an older home that still has its original water pipes in place, chances are the pipes are suffering from deterioration. This can eventually result in major water damage if the pipes suddenly burst due to freezing weather or severe decay.
Avoid unnecessary plumbing emergencies and have older water pipes replaced as soon as possible—particularly if you have galvanized steel, lead, or polybutylene pipes.