How Do I Find A Good Local Plumber?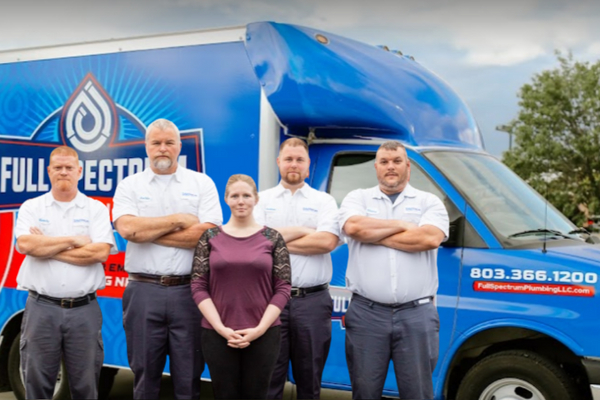 You don't have time to debate locating the ideal plumbers near me if your water heater is malfunctioning, your garbage disposal is backed up, and your drains are clogged (hopefully not all on the same day). However, if you make a hasty choice about the plumber that you choose, it could lead to further difficulties in the future.
You are looking for a plumber whose recommendations you can rely on and who can provide you with lasting results. Even while plumbing problems are unavoidable, there are steps you can take to minimize the number of times you have to address the same issue.
We are aware that price will play a significant role in the selection that you make; nonetheless, price alone should not be the decisive factor. For example, when you call a plumbing company, they may quote you the lowest feasible price over the phone; however, once they arrive at your home and thoroughly evaluate the issue, they may add additional expenses.
How exactly do you go about selecting the best plumber for your house? The following advice is provided to assist you in making your choice:
The Most Important Factors First
Which type of plumber best suits your needs? It's important to remember that not all plumbers are made equal because many choose to specialize in a particular field or field of work. 
Others choose to install new plumbing, such as what might be required for a remodeling project, while some plumbers build their career on service calls (such as unclogging a toilet or clearing a drain, for example). In almost all states, plumbers are required to obtain a specialized license, and different designations are given to them depending on the amount of experience they have.
Master plumbers and plumbers who have completed an apprenticeship have the most significant years of experience. Journeymen are more likely to be employed by a plumbing company than to own it, as it is normal for master plumbers to own the firm. Therefore, you need to make sure that you opt for the kind of plumber that is appropriate for your project. 
What Qualities Do Good Plumbers Share?
Although plumbers differ in expertise and experience, the majority of skilled tradespeople share some characteristics.
Insurance and License
Both the homeowner and the plumber's business benefit from the plumber has the appropriate licensing and insurance. If a plumber is concerned about the success of their company, they will ensure that they only conduct business when they have the proper license and insurance coverage. 
Request proof of insurance and then check with the relevant agency to make sure that the policies are being followed. On your state's website, you can find information that will tell you whether or not your potential plumber has a license.
In addition to checking the plumber's license and insurance, homeowners should also make sure that the plumbing company is appropriately bonded. Bonding protects a homeowner from any financial loss caused by the plumber if he or she does not complete their job in accordance with agreed-upon terms. 
The cost of this bond varies depending on the size and location of the job, but it is usually a small price to pay for peace of mind.
Warranty
Craftsmen skilled in their craft will take pride in their work and be willing to stick by it. Your plumber ought to be aware of the terms of the manufacturer guarantee on everything they install, and they ought to back up that warranty with an additional warranty covering their handiwork. The quality of the craftsmanship warranty will change from project to project.
References
Inquire about the plumber's previous work experience by requesting recommendations from recent projects. You should still give them a call even though they will undoubtedly provide you with the names of other clients that adore them. 
Ask these questions: In what capacity did plumber X assist you with your project? Did the company deliver the required level of communication? If you needed plumbing work, would you hire X again? The responses to those questions will give you a good insight into whether or not the firm you are working with is professional and appreciates your company.
Association or Community Involvement
Sometimes overlooked but necessary. Small enterprises survive with community support. Look for companies that are members of trade associations like the NAHB (National Association of Home Builders), NKBA (National Kitchen & Bath Association), or ICC (International Code Council), or community groups like your local BBB or Chambers of Commerce, as well as those that sponsor school events, little league teams, and community fundraisers. 
A business that invests in the community has likely acquired its reputation through hard work rather than false advertising.
Competitor Research 
When looking for a plumber, you might need to learn a lot about plumbing, but you know how to look for a company that provides more than its competitors in the plumbing market. First, check to check if the plumbing firm has been honored with honors decided upon by customers and other industry members. 
Check whether the plumbing firm is involved in the community and routinely offers its expertise online. This is another essential factor that can provide insight into the organization's core beliefs.
Years of Experience in the Plumbing Industry 
When it comes to house repairs, you should look for someone who has the most experience possible, just like you would with any other service. For example, it is reasonable to expect that a plumbing firm that has been in business for several decades will have employed plumbers who are competent in their field and will have a well-known reputation. They are also less prone to vanish on you in the middle of the restoration process.
At Full Spectrum Plumbing Services, we have been providing plumbing services for years, and we have all the licenses, insurance, and bonding needed to protect you as a customer. We are members of various associations that promote quality plumbing services, participate in local community events, and provide excellent warranties on all projects. So give us a call today, and let our experience work to your advantage!