Call us today at (803)366-1200 for all your plumbing needs in Edgemoor, SC, and let our skilled and professional team provide you with exceptional plumbing solutions that cover a full spectrum of services.
Reliable Plumbing Solutions Tailored to Your Needs in Edgemoor, SC
At Full Spectrum Plumbing Services, we offer a wide range of reliable plumbing solutions to meet your specific requirements. From repairs and installations to maintenance and upgrades, our experienced team is dedicated to providing top-notch service that ensures the optimal functionality of your plumbing system.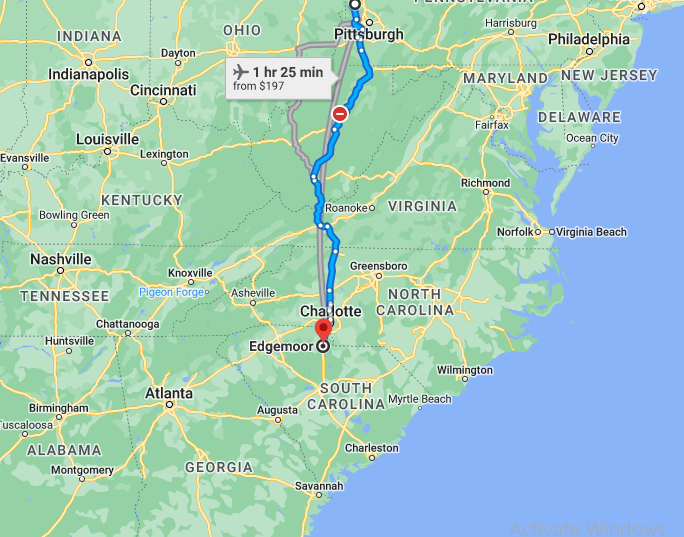 Exploring Edgemoor, SC: A Hidden Gem with Full Spectrum Plumbing Services at Your Service
Nestled in the scenic landscape of South Carolina, Edgemoor is a captivating town that offers a blend of natural beauty, vibrant community spirit, and a rich history. As you embark on your journey to discover Edgemoor, let us, at Full Spectrum Plumbing Services, ensure that your plumbing needs are met with excellence and reliability.
Geographically, Edgemoor benefits from its prime location, situated in Chester County. The town boasts picturesque surroundings, with rolling hills, serene lakes, and lush greenery. It provides a tranquil escape from the hustle and bustle of city life, inviting visitors and locals alike to embrace the charms of its rural ambiance.
While exploring Edgemoor, be sure to visit the stunning Chester State Park, just a short drive away. This natural oasis spans over 500 acres, offering a wealth of outdoor activities such as hiking, fishing, boating, and camping. Nature enthusiasts will also be delighted by the scenic trails and abundant wildlife that call the park home.
Edgemoor also prides itself on its lively community events that celebrate local traditions and foster a sense of togetherness. The Edgemoor Spring Festival, held annually in April, is a vibrant affair that showcases local artisans, food vendors, live music, and entertainment for all ages. It's a perfect opportunity to mingle with the friendly residents and experience the warm hospitality that Edgemoor is known for.
Full Spectrum Plumbing Services is committed to serving the community with top-notch plumbing solutions. Our skilled team of professionals is equipped to handle a wide range of plumbing needs, from routine repairs and maintenance to complex installations and upgrades. We understand the importance of a functional plumbing system in your daily life and strive to provide reliable and efficient service tailored to your unique requirements.
Whether you need assistance with leaky pipes, clogged drains, water heater installations, or any other plumbing concerns, our experts are just a phone call away. Our dedication to excellence and customer satisfaction ensures that your plumbing needs in Edgemoor are met with utmost care and expertise.
So, as you delve into the wonders of Edgemoor, let Full Spectrum Plumbing Services be your trusted partner in maintaining the integrity of your plumbing system. Enjoy the serenity of this hidden gem, knowing that we are here to support you and keep your plumbing running smoothly.
Gas Lines Services: Ensuring Safety and Efficiency for Your Edgemoor, SC Home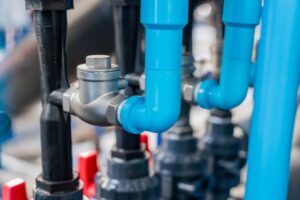 When it comes to gas lines, Full Spectrum Plumbing Services in Edgemoor, SC, offers comprehensive solutions to ensure the safety and efficiency of your home's gas system. Our highly trained technicians specialize in gas line installations, repairs, inspections, and maintenance. Whether you need a new gas line installed for a stove, fireplace, or outdoor grill, or you require repairs and leak detection to address any potential safety hazards, our team is equipped with the expertise and state-of-the-art equipment to handle it all. Our gas line services include:
Gas line installations for appliances and outdoor grills

Gas line inspections and safety checks

Gas line maintenance and system upgrades
With Full Spectrum Plumbing Services, you can have peace of mind knowing that your gas lines are in the hands of professionals who prioritize safety and adherence to industry standards. Contact us today to ensure the reliability and safety of your gas line system in Edgemoor, SC.
Additional Plumbing Services That We Provide
Full Spectrum Plumbing Services: Your Trusted Experts for Plumbing Solutions
Opening Statement: When it comes to reliable plumbing services, Full Spectrum Plumbing Services stands out as a trusted choice, offering expertise, professionalism, and peace of mind to clients in a wide service area.
Extensive Service Area:

With a commitment to serving our community, Full Spectrum Plumbing Services proudly extends our expertise to a wide service area. Whether you reside in Edgemoor, SC, or the surrounding regions, we are dedicated to delivering top-notch plumbing solutions that meet your needs wherever you are.
Experts in Our Field:

Our team of skilled technicians possesses in-depth knowledge and experience in all aspects of plumbing. From routine repairs and maintenance to complex installations and upgrades, we have the expertise to handle any plumbing issue with precision and efficiency. Rest assured that your plumbing needs are in the hands of trusted professionals who are up-to-date with the latest industry practices.
Trustworthy Service:

At Full Spectrum Plumbing Services, trust is at the core of our values. We prioritize transparency, clear communication, and honest pricing, ensuring that you have a complete understanding of the services we provide and the associated costs. Our commitment to professionalism and integrity means you can rely on us to deliver exceptional plumbing solutions that address your specific needs.
Peace of Mind:

We understand that plumbing issues can cause stress and inconvenience. That's why we aim to provide peace of mind to our clients. With Full Spectrum Plumbing Services, you can expect prompt and efficient service, attention to detail, and a focus on long-lasting solutions. Our goal is to exceed your expectations and leave you with a plumbing system that functions flawlessly.
Choose Full Spectrum Plumbing Services for your plumbing needs, and experience the difference that our wide service area, expertise, trustworthiness, and commitment to your peace of mind can make.
Contact us today and let us take care of your plumbing with professionalism and excellence.
Struggling with a blocked sink or toilet drain? This can quickly disrupt your plans for the day. Fortunately, our experts are prepared to provide you with fast solutions. We can have your drains cleared out and flowing like new again in no time using safe and effective drain cleaning solutions.
Inconsistent water temperatures? Not getting hot water at all? It's time to have your water heater inspected by a professional. Contact our experts for immediate troubleshooting. We will help you determine whether water heater repair or replacement is best based on your needs and budget.
Leak Detection and Repair
Are you noticing signs of a hidden pipe leak? Get the problem resolved as soon as possible to avoid a full-blown plumbing emergency. We will identify the affected area using noninvasive leak detection methods and provide you with options for pipe repair or a whole-home repipe.
At Full Spectrum Plumbing Services we understand the unique plumbing situation of homes that are on the septic system. Our experienced team of septic professionals can help you with septic tank repair, drain field services, and more. Call now to schedule immediate septic services in McConnells.
Enjoy Greater Peace of Mind With Preventive Plumbing Maintenance
You don't have time to waste on clogged drains, pipe leaks, and other unexpected plumbing issues. Avoid the hassle of scrambling to call for a plumber and instead enjoy year-round peace of mind with regularly scheduled plumbing maintenance.
Full Spectrum Plumbing Services offers annual service agreements that provide proactive homeowners and businesses with comprehensive inspections and maintenance. Our McConnells plumbers in Bennettsville SC and surrounding areas will look for potential problems and help you resolve them before they turn into major plumbing concerns.
Contact us today to learn more about our maintenance services and sign up for an annual plan!
Why Work With Our McConnells Plumbers?
Enjoy a 5-star customer experience that includes honest service, upfront pricing, and exceptional results.
We understand the unique plumbing needs of our neighbors and will provide you with custom solutions to meet your specific situation.
Our experts take pride in their craft and will make sure your plumbing project is completed safely and accurately.